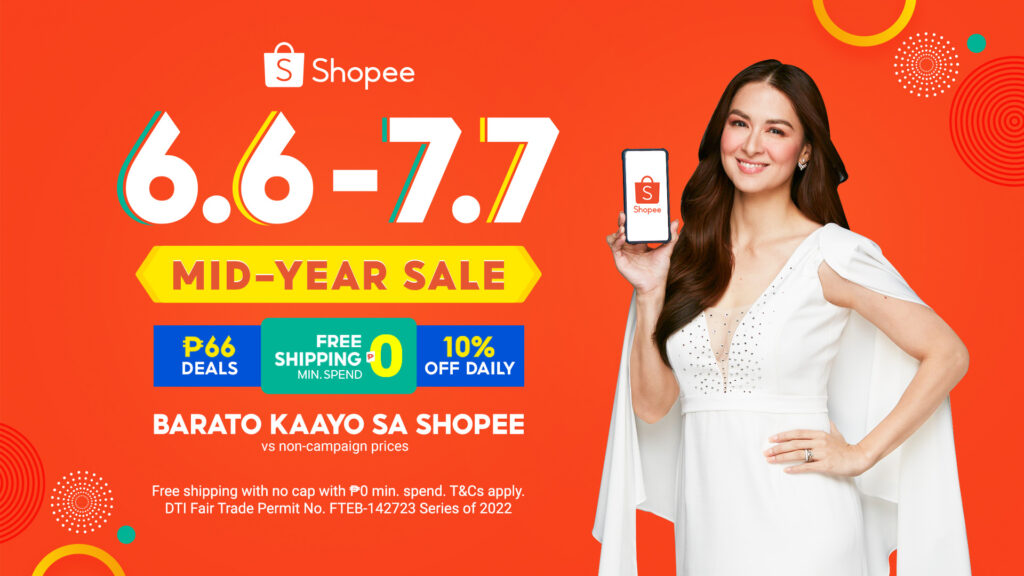 Shopee, the leading e-commerce platform in Southeast Asia & Taiwan, announced its launch of the 6.6-7.7 Mid-Year Sale with exclusive deals and special offers for Visayan Shoppers. With online shopping now becoming integral to the lives of Filipinos, Shopee has established an even stronger presence in Visayas in order to give more shoppers in the region access to convenient, rewarding, and seamless shopping experiences.
"We are thrilled to launch the 6.6-7.7 Mid-Year Sale here in Cebu. Our double day campaigns have become something that shoppers look forward to, and we want more Pinoys to experience fun, excitement, and affordable deals that come with these. By giving shoppers in Visayas better access to their shopping needs, we continue our mission to make e-commerce for everyone, wherever they may be," shared Martin Yu, Director at Shopee Philippines.
Shopee offers exclusive "Visayas Barato Deals" and promos on 6.6
With the platform's bolstered presence in the region, users can expect faster and cheaper delivery, especially when they shop from local sellers. As a special treat for the mid-year sale celebration, shoppers in Visayas can also look forward to these exclusive Visayas Barato Deals when they download and use the Shopee app on June 6:
Save up to ₱75 on shipping on select shops
Save up to ₱75 on shipping on select shops
10% off discount vouchers from participating shops
Mark your Calendars, set Reminders!
May 28 – Mom's Grocerie Sale
May 29 – Shopee Mall Sale
May 30 – PayDay Sale
May 31 – Extended PayDay Sale
June 1 – Home & Outdoors Sale
June 3 – Fashion Sale
June 4 – Electronics Sale
June 5 – Vouchers Sale
June 6 – 6.6 Mid-Year Sale
Shopee on Typhoon Odette relief effort
With the recent catastrophic Typhoon Odette that struck the Visayas and Mindanao regions, Shopee spearheaded a Typhoon Odette relief effort gathering donations and relief kits from its partner foundations in the form of e-vouchers. With the cumulative effort and Bayanihan, Gathereing 1M+ donation in just a few days, Shopee then matches the gathered amount adding to a total of almost 3M. 

To support and serve the communities affected, Shopee partnered with several brands and corporations and mobilized its nationwide Shopee Express network to help provide immediate relief to Typhoon Odette victims in less accessible areas.
Score "mas mura sa Shopee"* deals as low as ₱66 at the 6.6 - 7.7 Mid-Year Sale
Users can look forward to a memorable mid-year shopping celebration at the 6.6 -7.7 Mid-Year Sale from May 27 to June 8. As shoppers fill up their Shopee carts with their favorite finds, they can also discover "Mas Mura Sa Shopee"* [It's cheaper on Shopee] deals with low-priced items that are guaranteed to make their haul worth every peso.
With 6.6 just around the corner, take your pick from the following items at only ₱66 that fit your everyday lifestyle.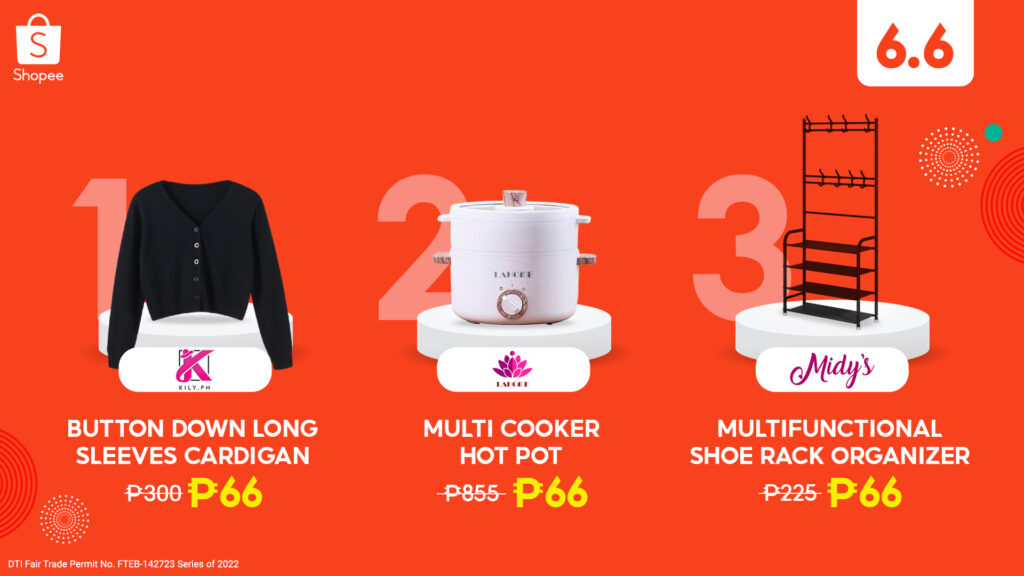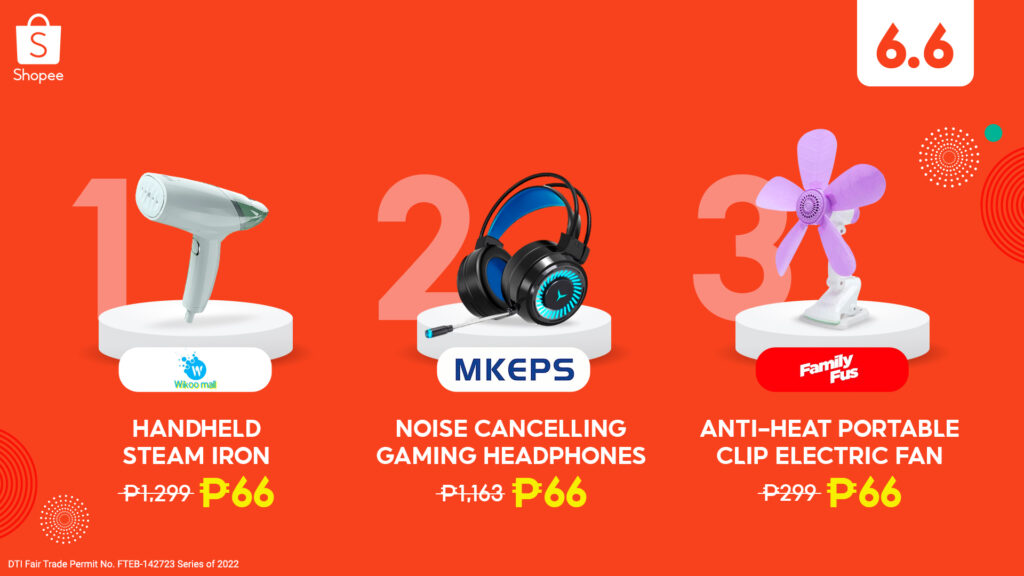 Shop with up to 66% cashback and send money for free using ShopeePay
This mid-year celebration is made even more special with ShopeePay, Shopee's integrated mobile wallet that allows you to conveniently pay for your purchases and settle transactions with no hidden fees. With ShopeePay, you can send money to any bank, e-wallet or any Shopee user for free and save more with cashback promos for bills payment, as well as cheap mobile load and data offers.
Here are some ShopeePay offers users can check out during the 6.6 -7.7 Mid-Year Sale:
From May 29 to June 1, join ShopeePay's QR Code Giveaway and get the chance to win up to ₱50,000.
On May 30, get free ₱100 when you send money for the first time using ShopeePay (valid for new users).
On June 6, get up to 66% cashback when you check out using ShopeePay.
On June 6, get up to 66% cashback when you check out using ShopeePay.