Aloe Vera is another wonder plant in the beauty industry especially for skin care. It does wonders to our skin and good news is, It is highly available in our country – Philippines. It is easy to grow in the backyard without much needed maintenance and also a great ornamental plant. But no worries if you can't plant an aloe in your backyard since I'll give details to where you can purchase amazing aloe vera gels.
What is Aloe Vera?
Before we head over to the beauty hacks lets first get to know the plant. Aloe Vera is a succulent plant which means it stores water in its tissues and that it belongs to the Liliaceae family. The plant consists of 95% water with anti – inflammatory and cooling properties which makes it a great remedy for UV-induced redness. It is also rich in antioxidants and minerals that further helps to speed up the healing process.
The beauty hack that works wonders
The aloe vera gel is a great beauty hack that is used since way back by the ancient Egyptians and called it the "plant of immortality".
Here are the 10 great beauty hacks by using Aloe Vera gel:
Perfect for healing Sundburns
Cures dandruff
Aids in hair growth
Softens dry, cracked feet
Helps minimize the appearance of wrinkles
Lightens dark circles
Reduce acne and infection
Conditions frizzy hair
Lightens stretch marks
Where to buy Aloe Vera gels:
Though the best way to get the benefit of the wonder plant is to grow your own Aloe Vera plant, but if you prefer to purchase ready-extracted aloe vera gel there are a lot of brands offering the said product and here are where you'll easily find them.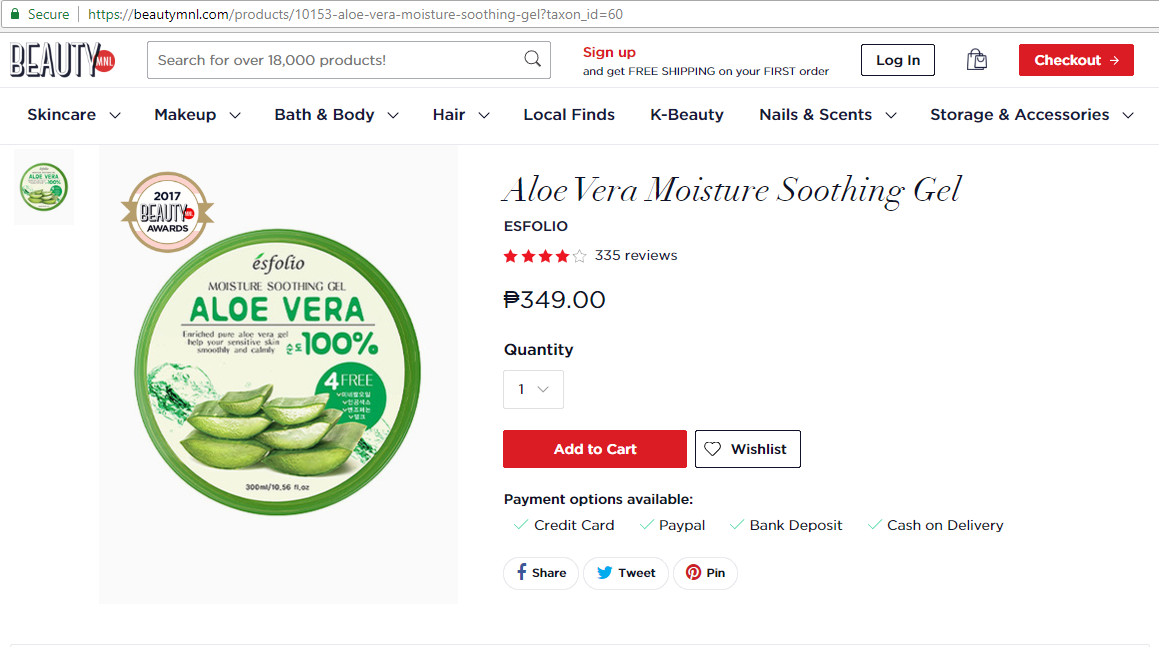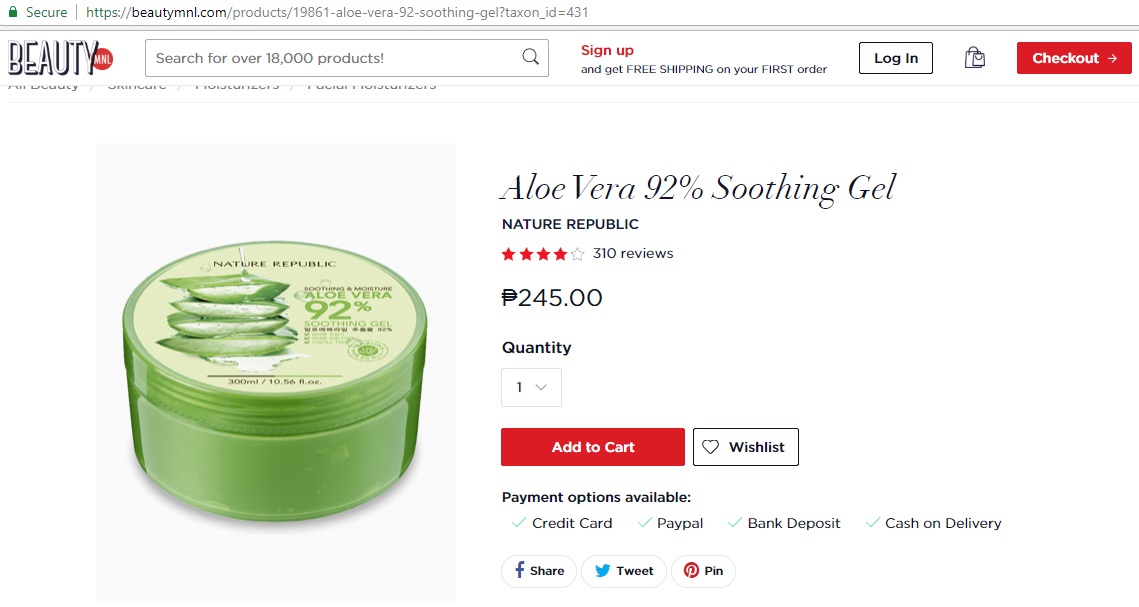 Above are just some sites who caters different brands and types of product but again aloe vera gels are widely available now. So you may check the nearest Watsons branch near you or other local beauty counter, for sure they have it ready for you.
 XoXo,