Who among us doesn't like sheet masks? I bet none. Sheet masks for me are like having a little spa time at home. A time where I can relax and enjoy or read a lovely book while revitalizing and nourishing my skin. So when Hayejin approached me to try their products, I am more than excited to know that they included their Hayejin sheet masks on it. Yey!
Disclaimer: Even though the products are given to me for free, I'm still going to review the product with full honesty.
---
ABOUT HAYEJIN
Hayejin is a Korean brand skincare which means "a heart as deep and beautiful as the sky". It is a brand that infuses the essence of nature into the skin with nature-derived botanical ingredients containing the pure, natural energy of the skies while creating an optimal skin balance through the harmony with nature's energy.
They offer skincare products that are suited for all skin types since the products are incorporated with the purity of nature to create a mild skincare line that can be used by people who has sensitive skin.
Connect with them:
---
THE HAYEJIN SHEET MASKS I GOT:
Cuddle of Tea Tree Green Calming Sheet Mask – I love this mask, I think it is true to its claims about it being a calming sheet mask. If you haven't read my previous post you should, to know my tragic skincare moment.  But because of that tragic moment  I tested and proved the effectivity of the product, which I think is a blessing in disguise? 😆😅 From that incident, after using the serum, I immediately applied the mask and guess what? because of this combination, I felt my face recovered from the burning sensation and is already calm and relax. No more panic attack while having luscious supple calm skin 😊.
Cuddle of Flowers Pink Moisturizing Sheet Mask – This mask is not joking, It gives best moisture and hydration to the skin which I can tell that the nutrients are penetrating deep into my skin making it super moisturized and silky smooth.
Cuddle of Jeju Oxygen Water Blue Vitalizing Sheet Mask – By using this mask I can feel instant revitalization in my skin. It is sadi that it contains Iodine and Jeju Seaweed complex that are rich in nutrients and at the same time protects the skin from external aggressor for a healthy and smooth complexion.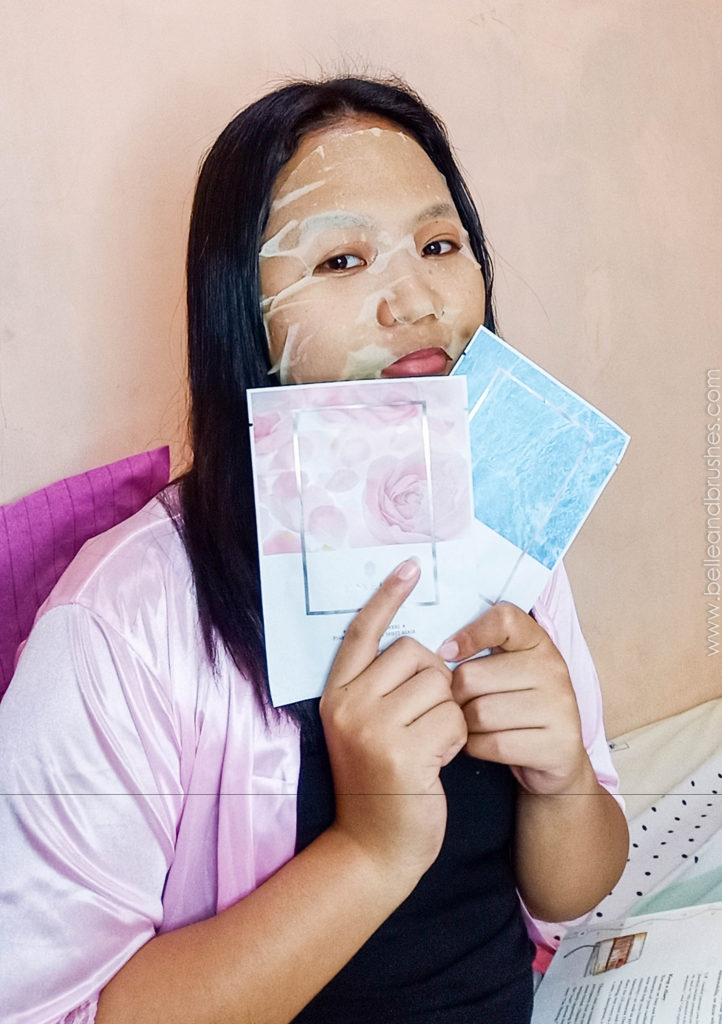 And that's it for the Hayejin sheet masks review. 'Till next time.
Ciao!

Let's connect: